FuelBox FAMILY
FuelBox FAMILY contains 176 questions that will engage the whole family in sharing and learning more about each other!
These are fun, exciting and important questions that will for sure create many new and great conversations.
45$
What are you most proud about when it comes to our family?
What should you appreciate more in life?
What could be the title of the movie about your life?
What would you like us to do more of as a family?
What achievements at school/work have made you proud?
What kinds of people give you energy?
What is the best feedback you have ever been given?
What do you do to look after people you are fond of?
What is the biggest difference between you at home and you at work/school?
What makes you happy and how do you show it?
Pick a card
Pick another card
FuelBox FAMILY is all about strengthening family ties through great conversations. You can use the family box with all of your family. With your kids, your in-laws and your own parents and siblings.  Learn more about each other and address what you appreciate with each others as a family. 
All you need is love
and some fuel to keep it strong
All of us can probably recognise the longing for a real conversation with our kids, or to get to know our inlaws better or to share more with our own siblings and parents? This is the box to strengthen your famely ties!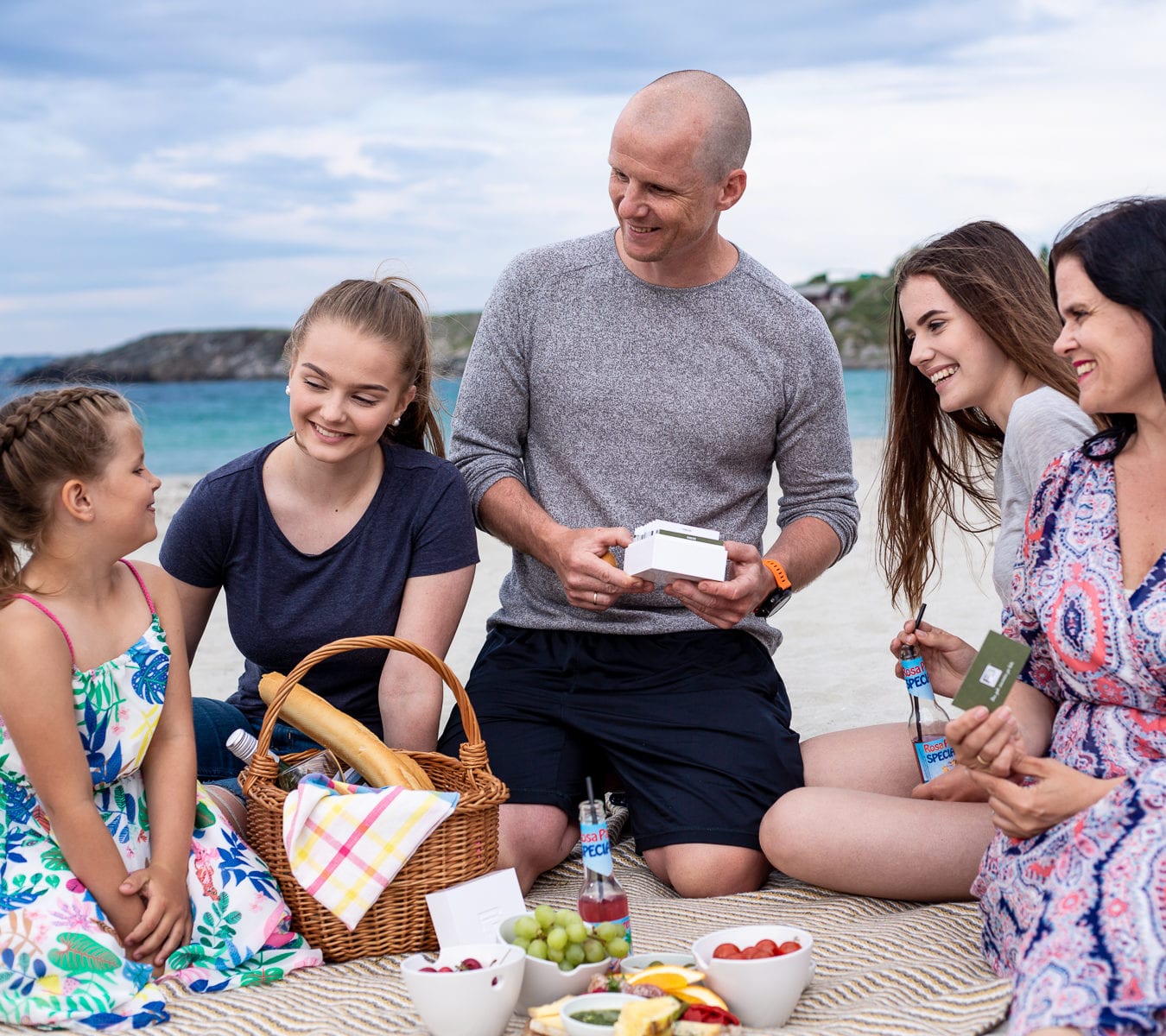 Categories in FuelBox FAMILY
Family
Opinions, attitudes and values
Sparetime
School and career
This and that
Relations
Past, present and future