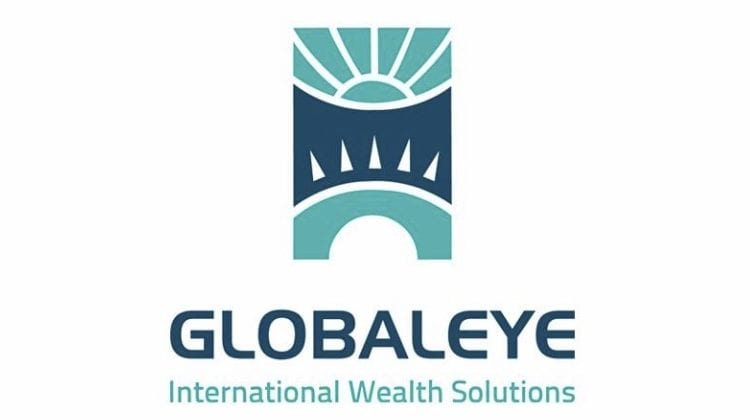 I briefly presented FuelBox Team to my financial team before our regular meeting. They started asking each other questions from the box and when I said we had to move on to our planned meeting agenda, they kept saying: "Just one more card, just one more question!".
I had never seen a reaction like it!
When we read out one of the questions: "What can we do today to improve our business immediately?", one of the most junior team members present came up with a great idea that we immediately added to our process. That one change will pay for all the FuelBoxes we could ever buy!
Brian Gillies, Global Eye
"Singapore Financial Advisor of the Year 2014"
Serial Entrepreneur and Board Member of Virgin Galactic Unite.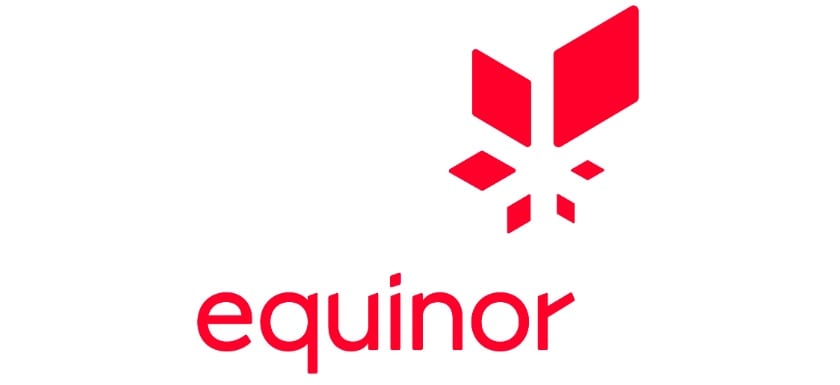 Everyone needs to be fueled. Both personally and professionally – inspirational and exciting talk by a enthusiastic Berta Lende Røed. Great mix of lecture and TalkShop for the participants that created good discussions / conversations and alot of laughs.
Svein Erik Falkeid, Project Manager Equinor

In Telia Company innovation is key for our future success! For this to happen we need to enable a culture for Innovation by making our 21000 employees to work together and cross functional. Our tailored FuelBox really gave our Purple Lunch concept added value in our pilot in Norway. Colleagues who never met before, get straight into relevant and fun conversation topics, where they learn more about each other, and from each other! We find this crucial for innovation to happen! Because we believe that innovation starts with relations.
Chris Hovde, Global People Movement Lead at Telia Company
We have used the FuelBox as a meeting starter in leadership meetings and it has a positive impact on the meeting climate.
We have used it in different arenas and settings:
Management meetings, team meetings with consultants, appraisals, coachings and WorkShop with and without customer.

We've happily mixed some cards from FuelBox FRIENDS, TEAM and LEADERSHIP depending on what setting this has been used in.
We share thoughts, experiences, knowledge and expertise with other executives, colleagues, employees / consultants, which makes us think it developes us as a company and individually.
There is no doubt that it helps to build and strengthen relationships, as well as gain new insights that benefits one self, colleagues and Capgemini.
Anine Ragnif, People Unit Manager CapGemini


FuelBox on the office Christmas Dinner worked excellent! When did you last ask a colleague what three things he hopes to experience before he dies? Or the CEO about how he would spend the day if he could be a woman for 24 hours? With exciting discussions and great engagement on topics beyond the usual, we learned more about each other as humans, not just colleagues. I highly recommend this to any company!
Hans Fredrik Wittusen Strategic Director Norsk Gjenvinning As

I recently purchased your FuelBox TEAM and INNOVATION boxes for a 'Think outside the square' business brainstorming session. I just wanted to pass on my thanks and also some feedback on how my session ran with the help of FuelBox.
Myself and the management team prior to this day selected some really good questions from both FuelBoxes that really challenged the team to think about how they could innovate and do business with our customers differently. We really wanted them to come up with fresh new ideas so we specifically chose questions that would allow our team to think freely and challenge the status quo. We made sure the team felt assured that no suggestion would be seen as a bad suggestion. Every suggestion no matter how silly it sounded would be seriously considered.

I placed these selected FuelBox question cards at the top of individual pieces of butchers paper and scattered them around the room. I then asked each group of 3 to rotate around the butchers papers and answer each of the questions.
We spent a good 40mins doing this activity and then together as a team we discussed all the answers and chose the best suggestions that we could implement into our business plans.
We came up with at least 5 new business activities and leveraging opportunities that we made a commitment to implement into our business plans that we thought would separate us from our competitors in our industry. The team found this activity really helpful. They all thought the questions were excellent and worded in a way which really challenged them to think differently.

This activity with the help of the FuelBox questions taught me and my team that sometimes all we need are for the right questions to be asked, so we can come up with new solutions to get around perceived barriers within our businesses.
I would highly recommend FuelBox for any team business brainstorming sessions. I know my business unit definitely found the money we spent on FuelBox worthwhile and valuable. We will definitely be making FuelBox a permanent tool at all our business planning sessions in future.
Louise Fantini, Field Sales Manager NSW Medtronic Australasia Pty Ltd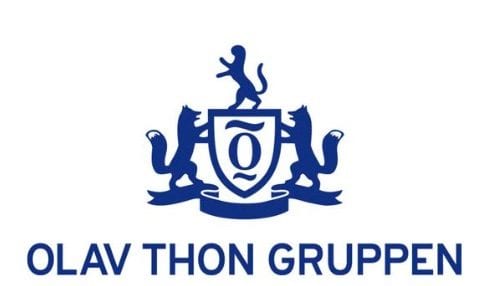 In a busy job it can be challenging to create arenas where we can come together, to strengthen team connections and to share the knowledge and experience of a team. FuelBox has become this arena for many of us, and we use the boxes in different ways in both management teams and other teams to increase focus on sharing, learning, team spirit and having fun. This creates, among other things, greater trust and understanding in teams.
I recommend using Fuel It to implement FuelBox in an organisation. You do not fully understand the effect of the box before you get started, so it's important to have a good introduction to why and how it can be used. This was important for us to get people involved, create engagement and not least to find possible venues and put the use into our calendar.
As speakers, I experienced that Fuel It have extensive knowledge combined with great experience in the corporate market. Professional and charming! A lot of people have also bought the boxes privately! I strongly recommend FuelBox, a great product.
Cathrine Magnus, Olav Thon Group, Training Officer

We are a large department with several teams with a broad range of responsibilities. In our monthly department meetings we have introduced 15-20 minutes of FuelBoxing with the Team box at the end of each meeting. We divide into smaller groups that vary from time to time.
After we began with this, we have become better acquainted with each other, gained a better understanding of what the individual teams are working on and how we can better utilize synergies across teams.
FuelBox is one of the activities everyone agrees we SHOULD start all of our meetings with.
Ellen Karine Ous, Apotek 1, Profession and Quality Director
We had a day of Full Day Fuel. The idea for having such a day, was to further strengthen the new organization we have been building the last year, we wanted to do something different.
We had great expectations for the day, but would never have imagined that it would to such a degree, exceed our expectations.
Several of our employees have commented and given very positive feedback from the day. But what says the most is from one employee who has been with the company for more than 20 years:" We have done a lot of different things when it comes to teambuilding and sales training, but this tops it all. It has given us something more, something that we can use, something that commits. Great day"
We experienced Tonje and Berta as very engaged, skillful, a bit different, inspiring and funny. You complement eachother in a very good way.
The day itself consisted of small speaks, combined with Talkshops. These Talkshops initiated exciting processes, that has brought us closer together.
What might be most important and the best with this day, is that it has given us something we can continue to use: The FuelBox. Many of the employees bought FuelBox for privat use, for themselves and as gifts. Because they have experienced a different view on the importance of the great conversation.

ConvaTec Norge has decided that we will use FuelBox as a starter of every meeting. So far we have used it in leadership meetings, phone conferences and launch meetings. We will also have our own Fuel Corner when we move into new offices.
We want to recomend all businesses with respect for themselves to go ahead with such a day, it gives so much in short and long terms. We already notice that the great conversations come easier, that curiosity has grown and that the working environment has improved.
Thank you Tonje and Berta!
The gang from Convatec

FuelBox TEAM – a great tool that we at Clas Ohlson Bryne love! At first I gathered my management team at my place one night where we drew cards until three o'clock at night. We entered into all kinds of topics and got to know eachother on a completely different level. We talked about serious topics, but also topics where we laughed to tears. We did not just answer one question and then moved on to the next, but got really good conversations from one question.
Now we use the box at morning meetings and management meetings – if we have the time, and the employees think it is really great! This Saturday we gathered everyone to an social evening and the box were pulled out during the evening. Really great conversations between us, that again is really positive for the store. Recomended!
Janne Bore, store manager at Clas Ohlson
Our aim in Skanem was clear from the start- shape a high Performance culture! How to do it concretely became obvious when we met the FuelBox team. We needed a FuelBox tailormade to our ambition and challenges – FuelBox Skanem. It has been both inspiring and enriching to work with the FuelBox team and develop 180 questions in six languages. The implementation phase was then kicked-off by Berta holding digital workshops with our management teams in 8 countries. Berta's positive energy is no doubt contagious and the feedback from our teams has been overwhelmingly positive. We look forward to many more inspiring digital events going forward.
Maryne Lemvik, CEO at Skanem