FuelBox FAMILJ (Swedish language)
FuelBox FAMILY contains 176 questions that will engage the whole family in sharing and learning more about each other!
These are fun, exciting and important questions that will for sure create many new and great conversations.
45$
Vad är du mest stolt över med vår familj?
Vad borde du uppskatta mer?
Vad skulle du vilja att vi gör mer av tillsammans som familj?
Vilken titel skulle filmen om ditt liv kunna ha?
Vilket är ditt starkaste barndomsminne?
Om du skulle prova på en helt ny aktivitet, vad skulle det vara?
Vad skulle du ändra i det svenska samhället, om du kunde?
Vad bör vi använda mer och mindre pengar på i vår familj?
Vad gör dig rädd?
Om du var statsminister för en dag, vilka tre saker hade du ändrat på då?
Dra ett kort
Dra ett nytt kort
FuelBox FAMILJ innehåller 176 öppna frågor som på ett spännande och underhållande sätt skapar goda samtal för hela storfamiljen. FuelBox är meningsfull underhållning som gör att ni lär känna varandra ännu bättre och kan förstå varandra bättre. Frågorna ger er möjlighet att prata om roliga, allvarliga och viktiga teman i familjen på ett engagerande sätt  
All you need is love
and some fuel to keep it strong
FuelBox är inte att ta sig igenom så många frågor som möjligt, utan att få till så goda samtal som möjligt kring varje fråga. Stärk familjerelationerna med hjälp av goda samtal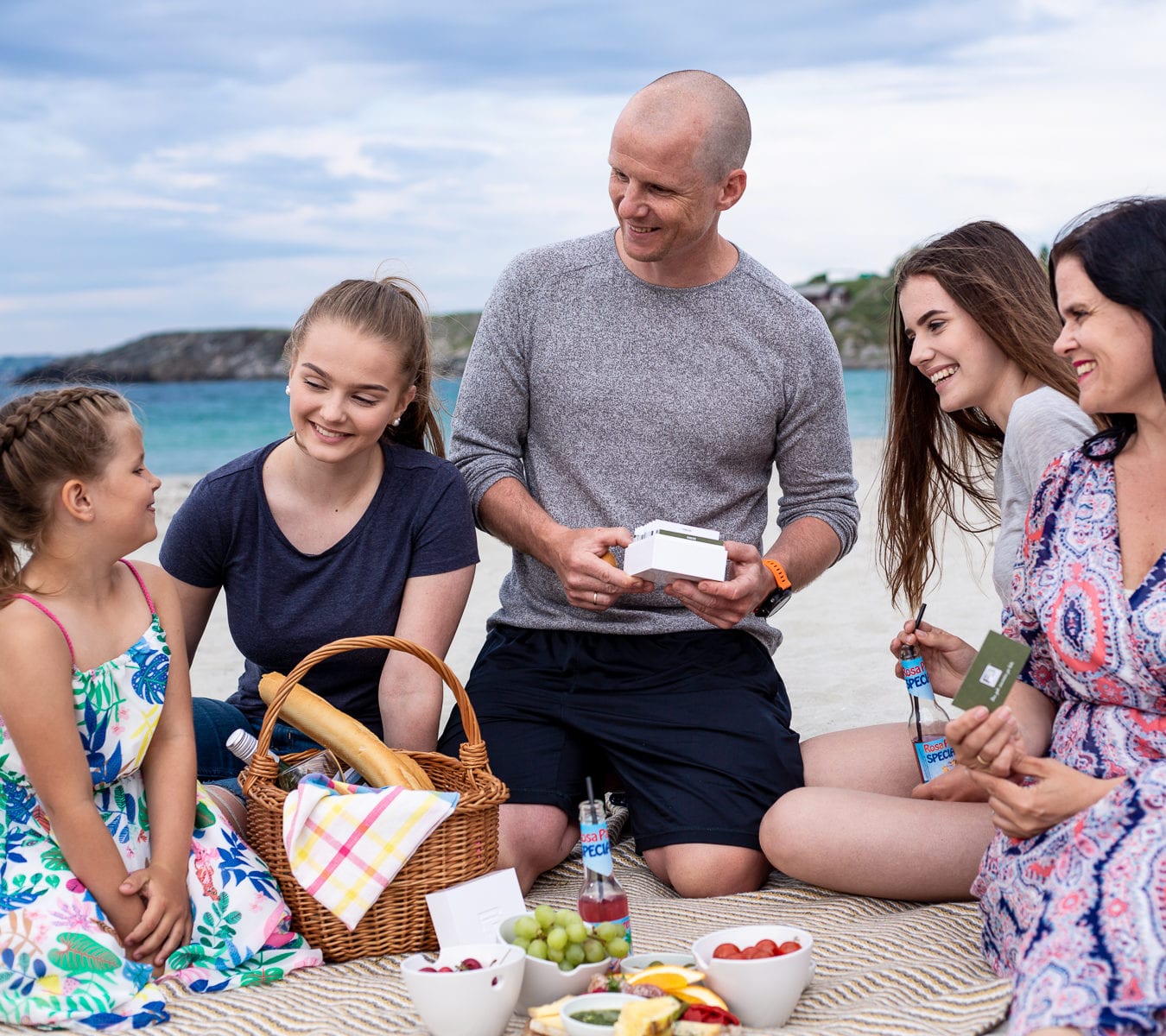 Kategorier i FuelBox FAMILJ
Familjen
Åsikter, inställningar och värderingar
Jag
Intressen och fritid
Skola och karriär Sparetime
Lite av varje
School and career
Relationer
Dåtiden, framtiden och nuet